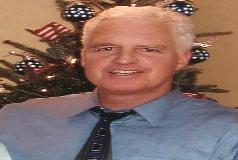 It is with profound sadness that we announce the passing of Terry O'Connor, co-founder of O'Connor & Desmarais, P.C. After what was a long and valiant battle with Myelodysplastic Syndrome, Terry passed away on August 29, 2019.
It is impossible to put together words that fully describe all that Terry meant to those whose lives he touched both personally and professionally. Anyone who knew Terry understood that he smashed the myth that CPAs are boring! Truly, Terry was one of the most fun-loving and optimistic people I have ever known. A brilliant CPA, Terry's sharp wit, one-liners and colorful language impacted all who had the pleasure to know him and work with him. His clients were never simply clients; his coworkers were never simply coworkers…all were cherished friends.
Terry O'Connor was one of the great gifts in our lives. We will all cry much and laugh often thinking of our times spent together.